Annie and Ariel's story
Annie and Ariel met over a bottle of whisky in Bondi Beach, Sydney, back in 1991. Both were travellers far from home - Ariel born in Tel Aviv and Annie a Scot from Ayrshire. They fell in love, and what started with a drink soon became a business partnership as they travelled the world sourcing beautiful jewellery.
Before long they realised that selling jewellery wasn't enough - they wanted to be able to make their own. So, they headed back to Annie's home county of Ayrshire and studied under a silversmith for a year, learning the intricacies and techniques of bespoke jewellery making.
"I'm a great believer in learning. The more you understand things, the more you appreciate them."
- Ariel Katorza
Most would spend years honing their skills, but Annie and Ariel didn't have the luxury of time. They needed to get their business up and running to keep alive the dream of making jewellery for a living.
And so, the Annie Smith business was born. Bursting with ideas, the pair began creating their own jewellery and showcasing it all around the country at craft fairs and exhibitions. If they needed to use a technique they hadn't learnt from the silversmith, they simply taught themselves - leading to a distinctive style that truly stood out in the world of jewellery.
Annie and Ariel now work from their shop in Stockbridge, Edinburgh, relishing the space after years of making their jewellery sat on the floor of their Abbey Street flat. Each item is carefully designed, crafted and individually created in their workshop at the back of the shop. Joined by a small team of jewellery aficionados, they still make unique pieces by hand every day.
"You always need to be sparkling, even after 20 years."
- Ariel Katorza
Testimonials
"With friendly, helpful and - perhaps, most importantly - knowledgeable staff, it's truly a delight to visit Annie and Ariel in their Stockbridge studio. I remember visiting the studio and Ariel offering to clean my jewellery while I browsed. You won't find service like that elsewhere."
"It's rare to find a shop like Annie Smith. I love the fact that each item is hand-crafted - and that for Annie and Ariel, jewellery is their passion. You don't find that in the big shopping centres."
"I was visiting Edinburgh and popped into Annie Smith. After a conversation I realised that Ariel and Annie not only sell jewellery, they design and craft it. I love the way they have developed a uniquely personal approach to their craft."
"ABSOLUTE GEM" these people really care that you find your perfect gift, and that's a rare find.Really fab ranges with lots and lots of affordable items as well as more expensive pieces too.Many were just that little bit different. Great store and staff. I will be back!
Our Jewellery-making process
Step 1
Within the authentic environment of the Annie Smith workshop, Ariel and Annie capture the inspiration for a new piece with a design concept. Then the metal is cut and hammered into the shapes needed by hand - giving every piece a unique personality and bespoke feel.
Step 2
Expert craftsmen, as well as artisans, the team then solder the pieces together. Valuable precious metals and eye-catching stones, sourced from specialist brokers around the world, are united to bring life to the beautiful and distinctive designs.
Step 3
The pièce de résistance - the piece of jewellery is finished off by sanding and polishing, giving it the sparkle it needs to sit gracefully in the intimate setting of the Annie Smith shop - just a few feet from the workshop where it was brought to life.
Quality and materials
At Annie Smith the husband and wife team work with only the best quality of precious metals - sourced from UK bullion merchants. Ariel and Annie work in Sterling silver, 18 carat white and yellow gold, platinum and titanium.
Sourcing semi-precious stones and pearls from all over the world, all stringing is done by Annie and Ariel in their workshop. All their precious stones and diamonds are personally selected and sourced from Hatton Garden, the world famous diamond district in London.
With over 20 years of experience in the trade, Annie and Ariel ensure that all their materials meet their own exacting standards, so that all customers can be sure of the quality and provenance of the jewellery.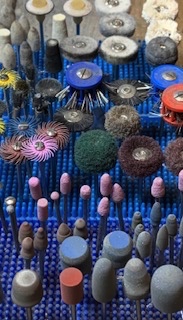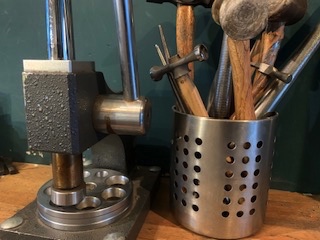 Our team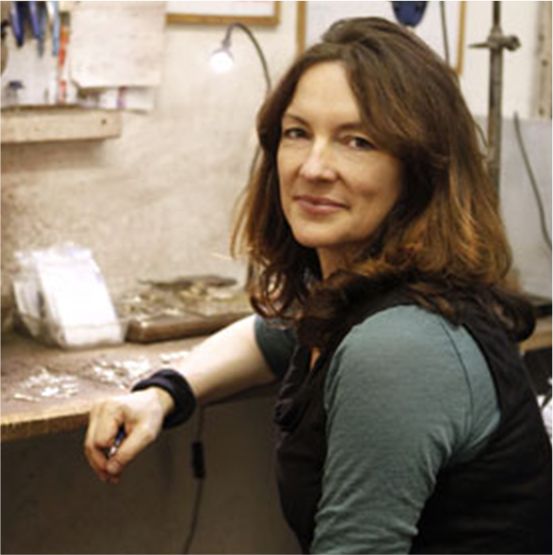 Annie
Jeweller, owner
Annie has been a artist from a young age, crafting designs and Christmas presents for her family as a child. She studied Psychology and Law at the University of Edinburgh, but soon returned to her creative roots. Annie very nearly started a business designing jumpers, but suddenly decided to travel the world, where she met Ariel, and her passion for jewellery was ignited. It's a long way from the Law, but as the saying goes: "If the path be beautiful, let us not ask where it leads."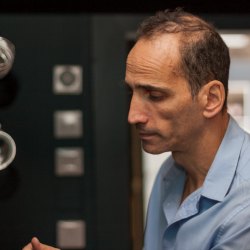 Ariel
Jeweller, owner
In another life Ariel could have been a sportsman, with his commitment to fitness and keen interest in tennis. Still, with his passion for painting and an impressive collection of world photography, it's not surprising that Ariel has ended up a craftsman. He has a particular penchant for doorways and arches, so if you know of any that would make a good photo, do let him know.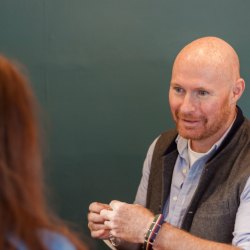 Calum
Sales
Calum an integral part of the Annie Smith team. He's helped the business build up a strong customer base over the years, and creates truly stunning window displays.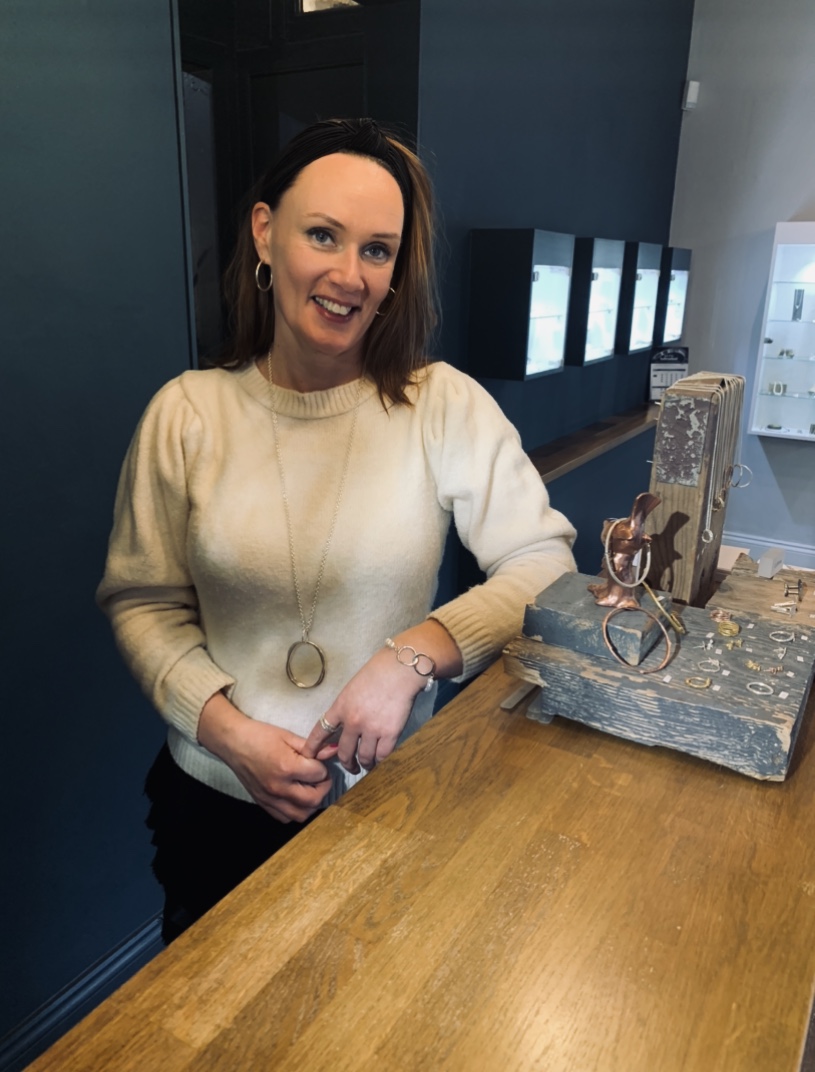 Laura
Sales
Joined the Annie Smith team in June 2019. She is a graduate of Edinburgh College of Art and a practising artist, specialising in drawing and oil painting. With a passion for good design and jewellery Laura is now an integral part of the team and loves helping customers to find the perfect piece for them.
Rocky
Head of tail-wagging
Rocky is a 1 year old golden retriever and something of a Stockbridge celebrity. With a steady stream of visitors throughout the day, Rocky keeps things bright in the shop and always will give you the best welcome.